Image Classification of Coastline Images Using TensorFlow on AI Platform
GSP014

Overview
In this lab you will carry out a transfer learning example based on Inception-v3 image recognition neural network. The objective is to classify coastline images captured using drones based on their potential for flood damage.
If you are not yet familiar with Datalab, what follows is a graphical cheat sheet for the main Datalab functionality: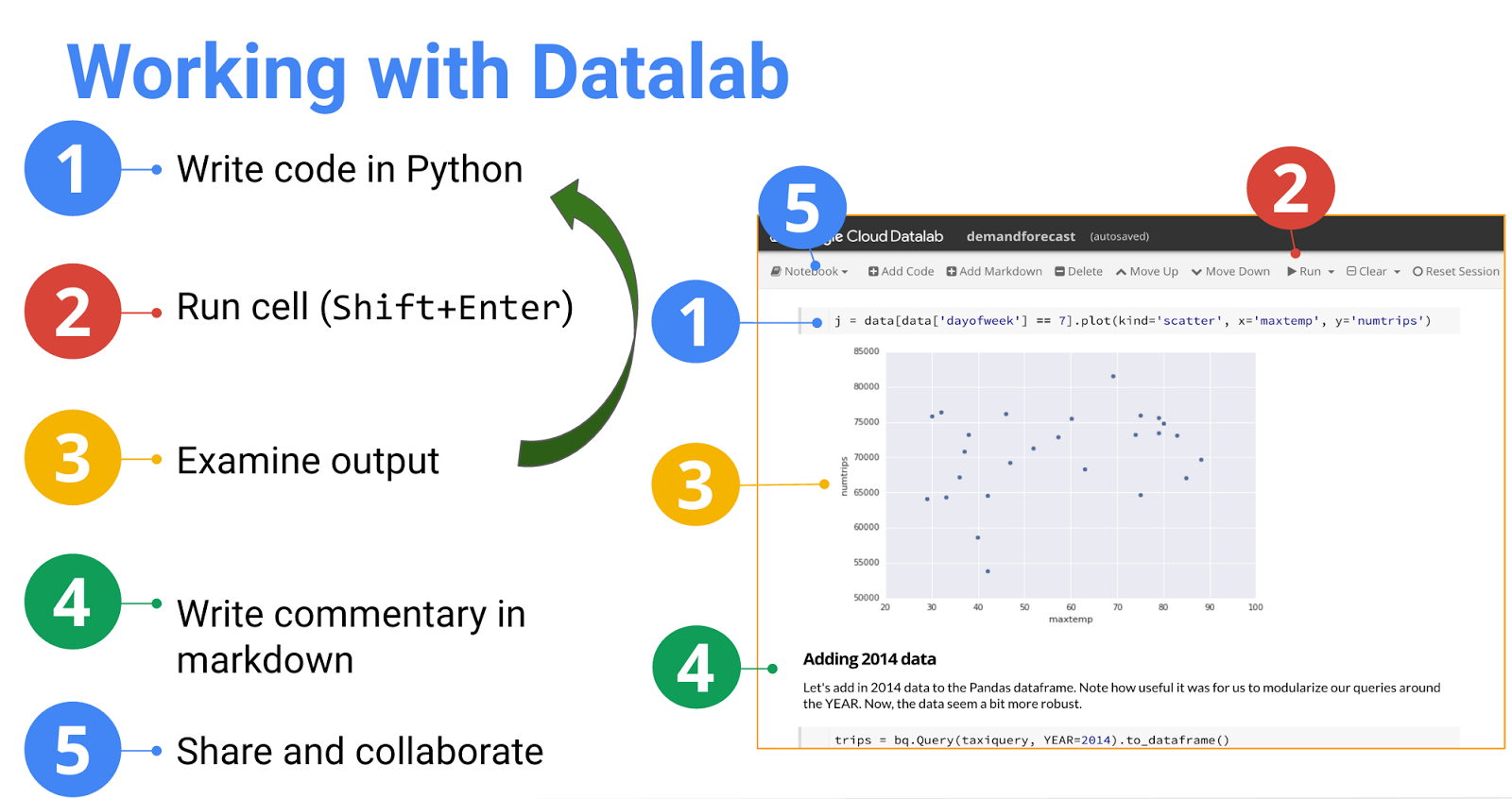 What you'll learn
How transfer learning for image classification works

How to use Cloud Dataflow for batch processing of image data

How to use Cloud ML and Datalab ML Toolbox to train a classification model

How to use Cloud ML to provide a prediction API service
Join Qwiklabs to read the rest of this lab...and more!
Get temporary access to the Google Cloud Console.
Over 200 labs from beginner to advanced levels.
Bite-sized so you can learn at your own pace.
Join to Start This Lab
첫 번째 실습에 오신 것을 환영합니다.
close
건너뛰기