Continuous Delivery with Jenkins in Kubernetes Engine
GSP051

Overview
In this lab, you will learn how to set up a continuous delivery pipeline with Jenkins on Kubernetes engine. Jenkins is the go-to automation server used by developers who frequently integrate their code in a shared repository. The solution you'll build in this lab will be similar to the following diagram: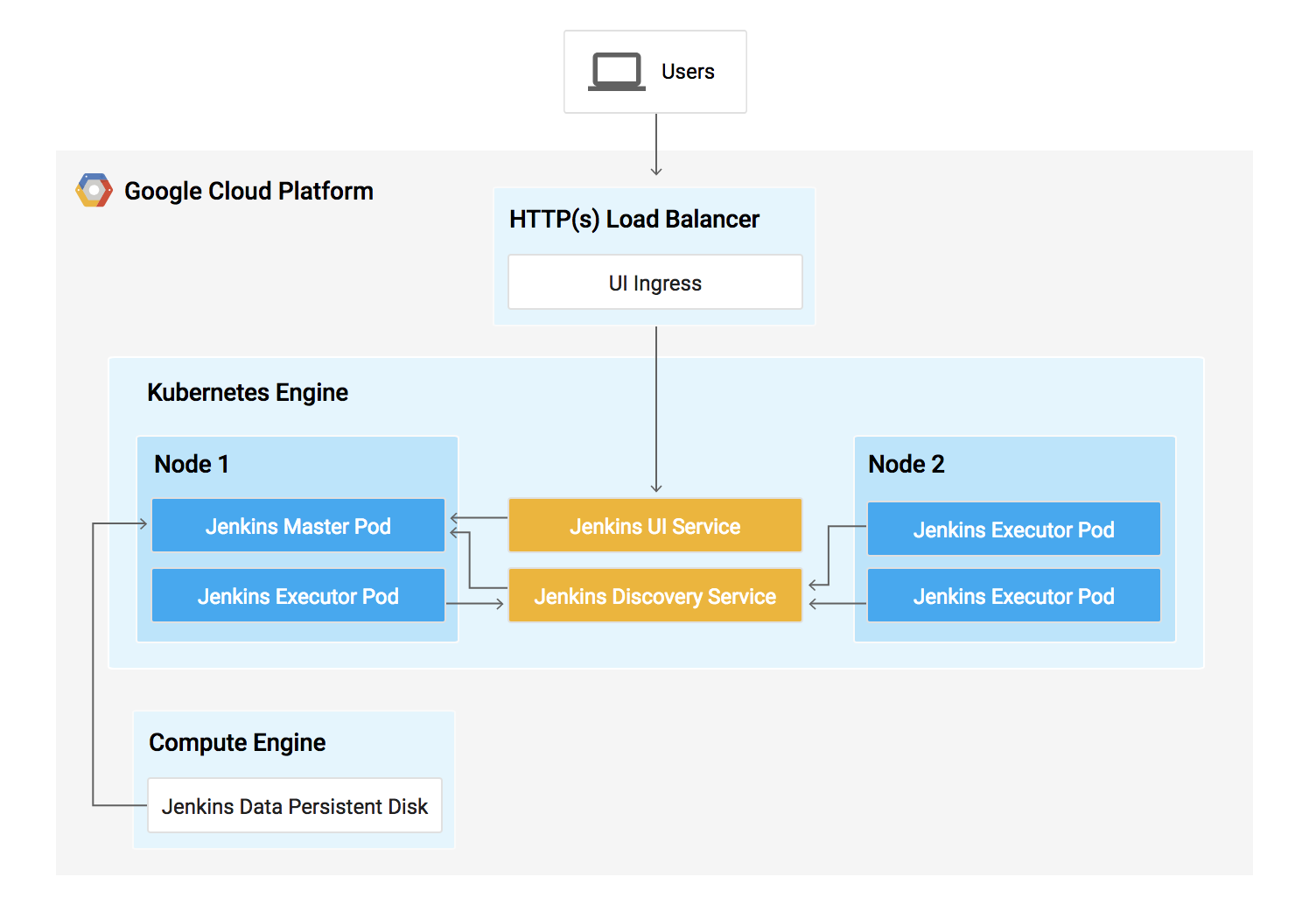 You can find more details about running Jenkins on Kubernetes here.
What you'll do
In this lab, you will complete the following tasks:
Provision a Jenkins application into a Kubernetes Engine Cluster
Set up your Jenkins application using Helm Package Manager
Explore the features of a Jenkins application
Create and exercise a Jenkins pipeline
Prerequisites
This is a expert level lab. Before taking it, you should be comfortable with at least the basics of shell programming, Kubernetes, and Jenkins. Here are some Qwiklabs that can get you up to speed:
Once your prepared, scroll down to learn more about Kubernetes, Jenkins, and Continuous Delivery.
Join Qwiklabs to read the rest of this lab...and more!
Get temporary access to the Google Cloud Console.
Over 200 labs from beginner to advanced levels.
Bite-sized so you can learn at your own pace.
Join to Start This Lab
得分
—/100
Create a Kubernetes cluster (zone: us-central1-f)
/ 30
Create a tiller Service Account
/ 10
Initialize Helm and Install Tiller
/ 10
Configure and Install Jenkins
/ 30
Create the production and canary deployments
/ 10