Checkpoints
arrow_forward
Scale prime-server deployment
Migrating to GKE Containers
1 godz. 15 godz.
Punkty: 7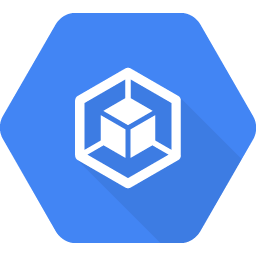 GSP475

Containers are quickly becoming an industry standard for deployment of software applications. The business and technological advantages of containerizing workloads are driving many teams towards moving their applications to containers. This lab provides a basic walkthrough of migrating a stateless application from running on a VM to running on Kubernetes Engine (GKE). It demonstrates the lifecycle of an application transitioning from a typical VM/OS-based deployment to a specialized os for containers to a platform for containers better known as GKE.
Overview
There are numerous advantages to using containers to deploy applications. Among these are:
Isolated - Applications have their own libraries; no conflicts will arise from different libraries in other applications.

Limited (limits on CPU/memory) - Applications may not hog resources from other applications.

Portable - The container contains everything it needs and is not tied to an OS or Cloud provider.

Lightweight - The kernel is shared, making it much smaller and faster than a full OS image.
Dołącz do Qwiklabs, aby zapoznać się z resztą tego modułu i innymi materiałami.
Uzyskaj tymczasowy dostęp do Google Cloud Console.
Ponad 200 modułów z poziomów od początkującego do zaawansowanego.
Podzielono na części, więc można uczyć się we własnym tempie.
Dołącz, aby rozpocząć ten moduł