GSP889

Overview
Flutter is Google's UI toolkit for building beautiful, natively compiled applications for mobile, web, and desktop from a single codebase. Flutter works with existing code, is used by developers and organizations around the world, and is free and open source.
In this lab, you will create a couple of applications using Flutter and Dart. The two applications demonstrate how to use Dart Functions Framework in a Flutter application.
Dart Functions Framework is used for the backend service running on Cloud Run. The general architecture is shown in the following diagram.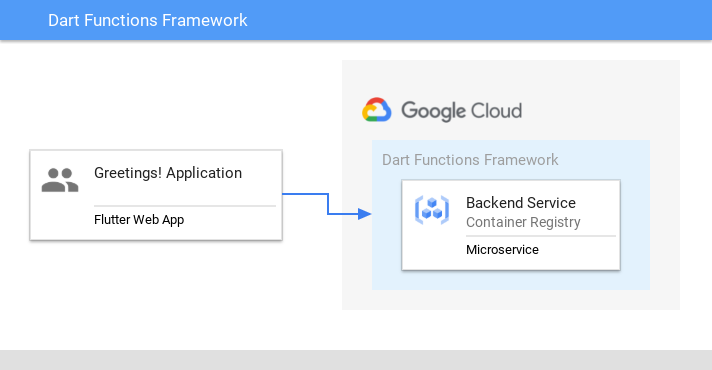 At the frontend a Flutter application is used to send messages using HTTP. The Flutter frontend to be developed is similar to the following image: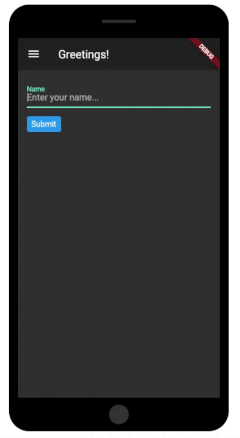 What you'll learn
How to write a Flutter app that looks natural on iOS, Android, and the web

Basic structure of a Flutter app

The basics of Dart Functions Framework

Using hot reload for a quicker development cycle
Prerequisites
Based on the content, it is recommended to have some familiarity with:
Dołącz do Qwiklabs, aby zapoznać się z resztą tego modułu i innymi materiałami.
Uzyskaj tymczasowy dostęp do Google Cloud Console.
Ponad 200 modułów z poziomów od początkującego do zaawansowanego.
Podzielono na części, więc można uczyć się we własnym tempie.
Dołącz, aby rozpocząć ten moduł