Flutter Web and Firebase Authentication
1 Stunde
5 Guthabenpunkte
GSP888

Overview
Flutter is Google's UI toolkit for building beautiful, natively compiled applications for mobile, web, and desktop from a single codebase. Flutter works with existing code, is used by developers and organizations around the world, and is free and open source.
In this lab, you will create a Firebase Meetup application. The application will demonstrate how to use Firebase Web authentication in a Flutter application.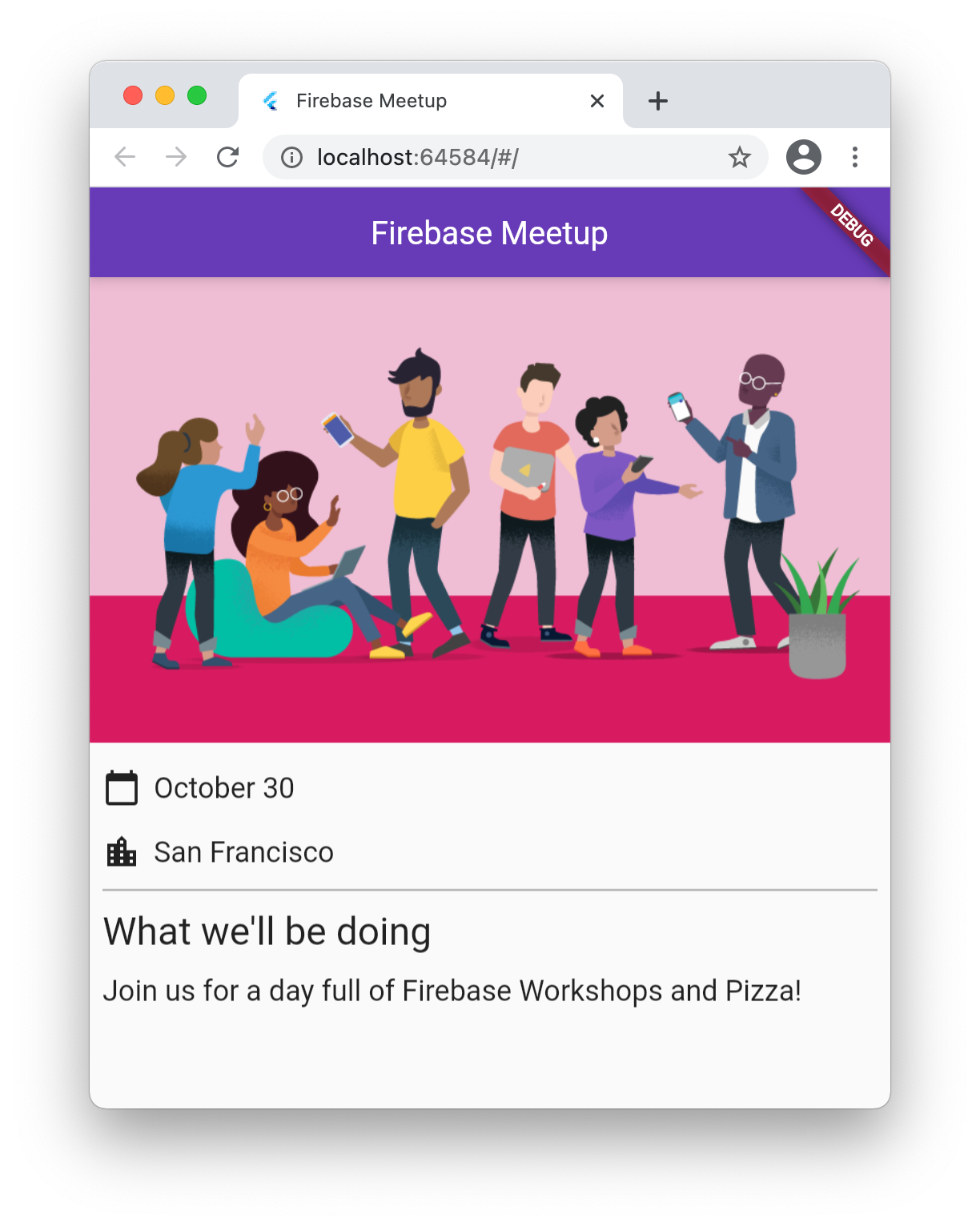 What you'll learn
How to write a Flutter app that looks natural on iOS, Android, and the web

Basic structure of a Flutter app

The basics of Firebase
Prerequisites
Based on the content, it is recommended to have some familiarity with:
Flutter

Dart

Firebase Web Authentication
Wenn Sie sich in Qwiklabs anmelden, erhalten Sie Zugriff auf den Rest des Labs – und mehr!
Sie erhalten vorübergehenden Zugriff auf Google Cloud Console.
Mehr als 200 Labs für Einsteiger und Experten.
In kurze Sinneinheiten eingeteilt, damit Sie in Ihrem eigenen Tempo lernen können.
Beitreten, um dieses Lab zu starten