Launching Dataproc Jobs with Cloud Composer
1 hour 30 minutes
7 Credits
GSP286

Overview
In this lab you'll use Google Cloud Composer to automate the transform and load steps of an ETL data pipeline. The pipeline will create a Dataproc cluster, perform transformations on extracted data (via a Dataproc PySpark job), and then upload the results to BigQuery. You'll then trigger this pipeline using either:
HTTP POST request to a Cloud Composer endpoint
Recurring schedule (similar to cron job)
Cloud Composer workflows are comprised of DAGs (Directed Acyclic Graphs). You will create your own DAG, including design considerations, as well as implementation details, to ensure that your prototype meets the requirements.
What you will build
You're going to build an Apache Airflow DAG that will:
Begin running when triggered from an on-prem POST request
Spin up a Dataproc cluster
Run a Pyspark job on cluster
Tear down cluster when job completes
Upload Pyspark output to BigQuery
Remove any remaining intermediate files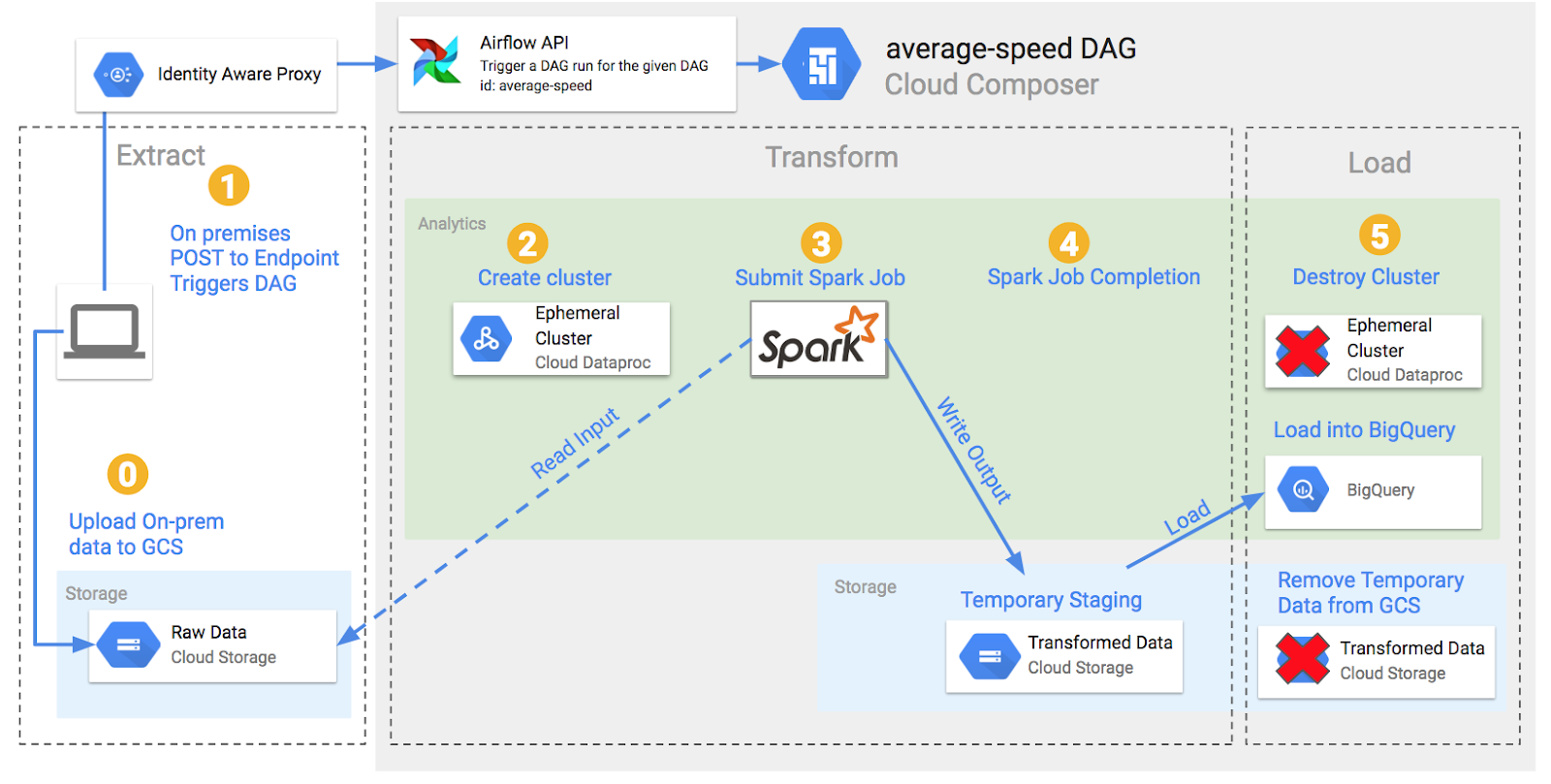 Join Qwiklabs to read the rest of this lab...and more!
Get temporary access to the Google Cloud Console.
Over 200 labs from beginner to advanced levels.
Bite-sized so you can learn at your own pace.
Join to Start This Lab
Score
—/25
Create a Cloud Storage bucket
/ 5
Create Cloud Composer environment
/ 5
Uploading the DAG to Cloud Storage
/ 5