Networking 102
1 hour 25 minutes
9 Credits
GSP043

Overview
In this lab you will allow and deny access to a network using firewall rules. You'll deploy the following lab environment of Projects, Networks, and Subnetworks to the Google Cloud Platform:

While it is common to implement an application in a single Project, it is also common for large organizations to adopt multi-Project approaches to allow teams and micro-services to function independently.
The exercises you'll go through are ordered to reflect the evolution of simple to complex network configurations. All of these configurations reflect common customer requirements.
This diagram is an overview of the network environment at the end of the lab: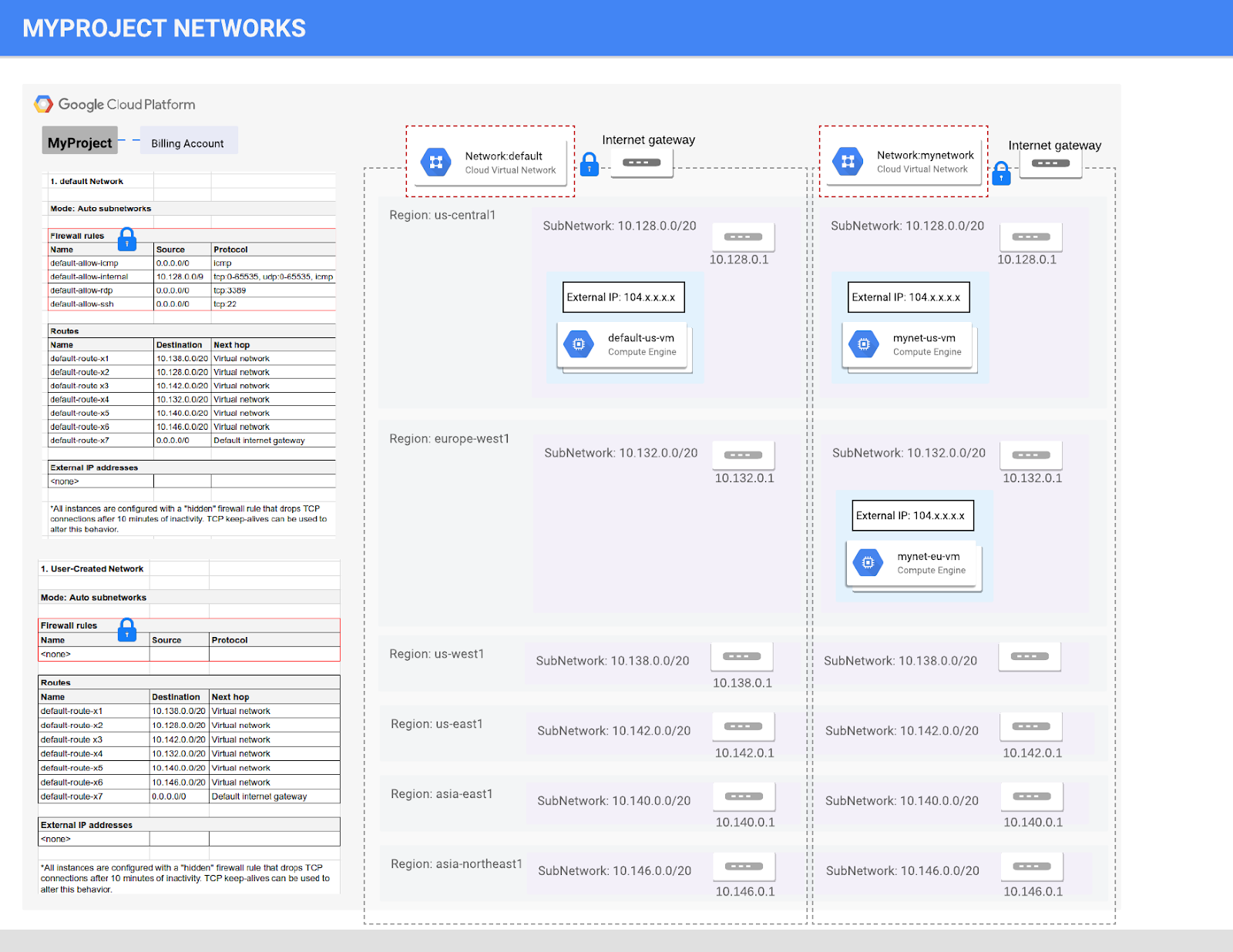 What you'll learn:
How default and user-created Networks are configured

How to use the latest features of Firewalls for more precise and flexible control of connections

How to use routes in Compute Engine

How to identify and understand network-specific IAM roles
What you'll need:
Basic knowledge of Google Cloud services (best obtained by having previously taken the labs in the GCP Essentials Quest)

Basic networking and TCP/IP knowledge

Basic Unix/Linux command line knowledge
Join Qwiklabs to read the rest of this lab...and more!
Get temporary access to the Google Cloud Console.
Over 200 labs from beginner to advanced levels.
Bite-sized so you can learn at your own pace.
Join to Start This Lab