Build a Slack Bot with Node.js on Kubernetes
1 hour 30 minutes
7 Credits
GSP024

Overview
In this lab you'll learn how to build a Slack bot using the Botkit toolkit and run it on Google Cloud Platform. You'll be able to interact with the bot in a live Slack channel.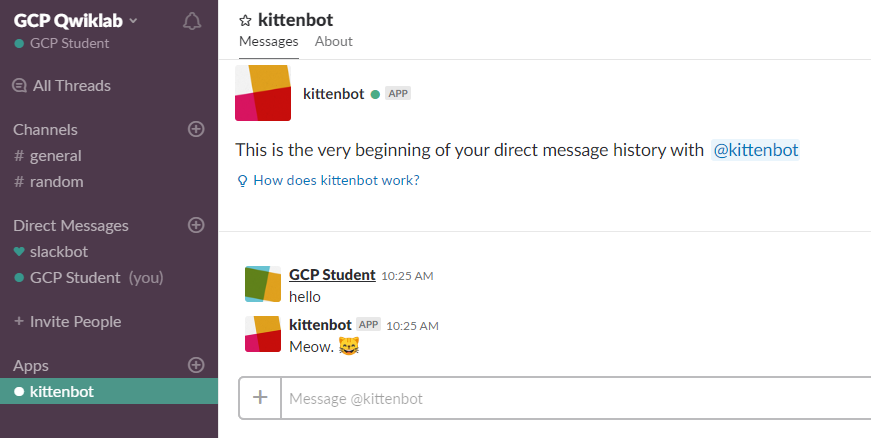 What you'll learn
Join Qwiklabs to read the rest of this lab...and more!
Get temporary access to the Google Cloud Console.
Over 200 labs from beginner to advanced levels.
Bite-sized so you can learn at your own pace.
Join to Start This Lab