Checkpoints
arrow_forward
Enable Firebase on your project
Send image from Firebase web app
GSP065

Overview
In this lab you will learn how to use Firebase to easily create web applications by implementing and deploying a chat client using Firebase products and services.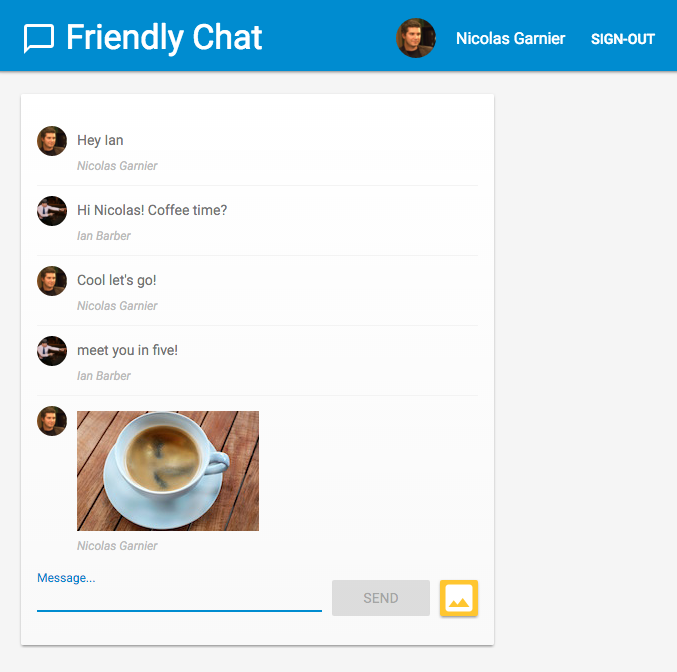 What you'll learn
In this lab, you will learn how to:
Sync data using the Cloud Firestore and Cloud Storage for Firebase.
Authenticate your users using Firebase Auth.
Deploy your web app on Firebase Hosting.
Send notifications with Firebase Cloud Messaging.
이 실습의 나머지 부분과 기타 사항에 대해 알아보려면 Qwiklabs에 가입하세요.
Google Cloud Console에 대한 임시 액세스 권한을 얻습니다.
초급부터 고급 수준까지 200여 개의 실습이 준비되어 있습니다.
자신의 학습 속도에 맞춰 학습할 수 있도록 적은 분량으로 나누어져 있습니다.
이 실습을 시작하려면 가입하세요