—/100
Checkpoints
arrow_forward
Enable Firebase on your project
Send image from Firebase web app
Firebase Web
1 godz. 30 godz.
Bezpłatne
GSP065

Overview
In this lab you will learn how to use Firebase to easily create web applications by implementing and deploying a chat client using Firebase products and services.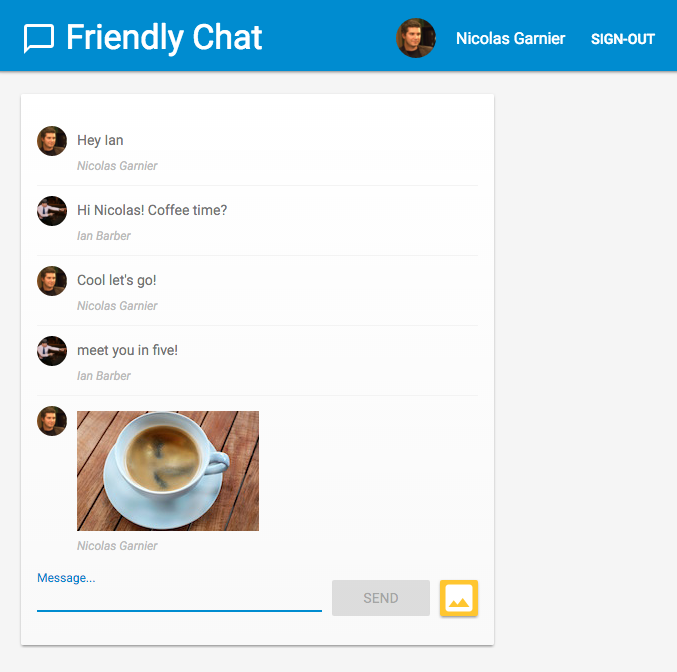 What you'll learn
In this lab, you will learn how to:
Sync data using the Cloud Firestore and Cloud Storage for Firebase.
Authenticate your users using Firebase Auth.
Deploy your web app on Firebase Hosting.
Send notifications with Firebase Cloud Messaging.
Dołącz do Qwiklabs, aby zapoznać się z resztą tego modułu i innymi materiałami.
Uzyskaj tymczasowy dostęp do Google Cloud Console.
Ponad 200 modułów z poziomów od początkującego do zaawansowanego.
Podzielono na części, więc można uczyć się we własnym tempie.
Dołącz, aby rozpocząć ten moduł