—/100
Configuring IAM Permissions with gcloud
1 godz. 30 godz.
Punkty: 5
GSP647

Overview
People new to Google Cloud need to understand IAM to fully understand how to configure the necessary permissions for their workloads. This lab looks at three common areas learners should understand with regards to IAM and gcloud: the installation and configuration of the gcloud environment, the use of multiple gloud configurations, and the use of services accounts.
In this lab you will use the gcloud CLI tool to set up and configure command features of Cloud Identity and Access Management (IAM).
What you'll do
Install and configure the gcloud client

Create and switch between multiple IAM configurations

Identify and assign correct IAM permissions

Create and use a service account
Starting Environment
You start with two user accounts and two projects; user1 is the "owner" of both projects and user2 is the "viewer" of only the first project. There is a Linux virtual machine (vm) running in the first project.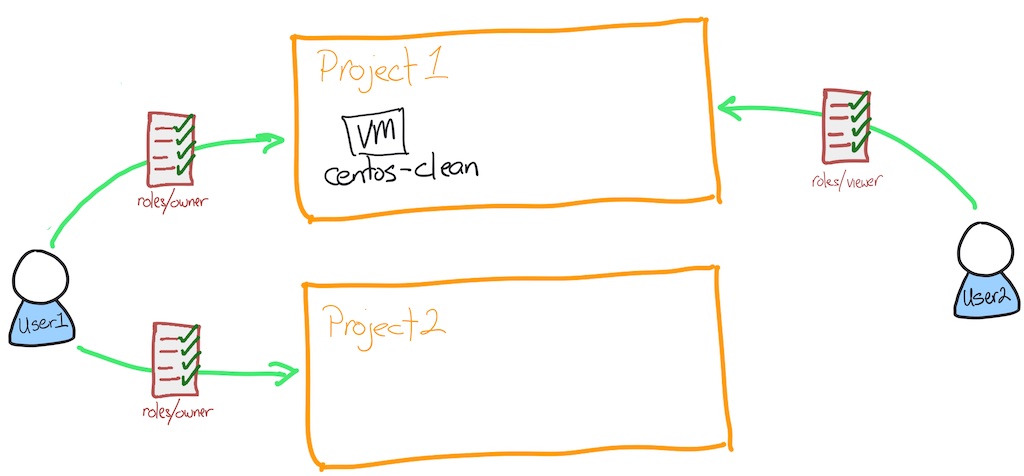 Dołącz do Qwiklabs, aby zapoznać się z resztą tego modułu i innymi materiałami.
Uzyskaj tymczasowy dostęp do Google Cloud Console.
Ponad 200 modułów z poziomów od początkującego do zaawansowanego.
Podzielono na części, więc można uczyć się we własnym tempie.
Dołącz, aby rozpocząć ten moduł