Partner Solutions
Qwiklabs® platform users can create, manage and run live lab environments around the clock and around the world. Qwiklabs takes full advantage of public cloud technologies, delivering clients low cost, rapid time to market, and extreme scalability. Labs are delivered via a standard browser without plugins to classrooms, events or online anywhere there is access to the Internet.
Qwiklabs used by lab creators, instructors/trainers, administrators, coordinators and students are complementary to any business or education institution's flow of assignments, modules, classes and courses. Qwiklabs can be integrated with other software elements of an institution's infrastructure, including their learning management system and the student information system.
By the nature of our single software build, and investment of development efforts into our single software environment, all customers benefit from the developments, feature requests, and enhancements made for any one customer. Qwiklabs® users are growing rapidly resulting in more innovation, more features and more efficiency for all of our users.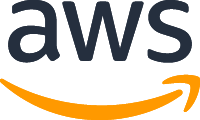 Qwiklabs® Platform Features & Benefits
Feature
Function
Benefit
User and Account Management
Secure user account creation, sign-in, credential management
One-click to launch student lab experience provides access to classes and labs
Fleet Management
Automatic cloud resource delivery and cleanup after end of use
Dramatically reduces administrative burden and cost over-runs
Qwiklabs® User Roles
Roles based UI and logic for Students, Instructors, Coordinators, Creators and Administrators
Easy to use roles based features and functionality.
Lab & Class Templates
Labs and Classes are stored for later re-use and adaptation
Reduced time to next iteration of common labs and classes
Class Scheduler
Provides access to labs or groups of labs in classes for enrolled students with assigned instructors.
Set up a calendar of pre-scheduled classes to manage training resources and delivery.
Management & Reporting
Collects data and provides usage analytics regarding: users, labs, classes and more
Always available information to manage business operations and platform usage
Security
Sandboxed environment for users and deployments
Moves unsecure the lab systems off your local network to Qwiklabs cloud-based and sandboxed environment
Global public cloud access
Scalable Infrastructure provides global performance and redundancy
Qwiklabs® can operate on-demand in ALL Google Cloud and AWS regions worldwide providing consistent user service levels and service backup options
Language Localization
Qwiklabs® may be customized for local country usage to extend reach to new markets.
Currently localized for Japanese, Korean and Chinese. Other languages prioritized by customer demand.
Hotlabs
Pre-launch lab environments for instant access (extra charges apply)
When required for time-critical lab usage, users can have instant access to labs
Shared Resource Labs
Multiple users sharing an instance of a scarce resource (e.g. multi-node cluster, expensive GPUs) or for team projects
Constrains costs for expensive or scarce resources, while opening access to multiple users
Tokens
Provides for unique codes for access to self-paced labs at events
Creates medium of exchange for hands-on lab access – can be distributed at events, or provided to students or alumni
Retail lab purchase
Online sale of self-paced labs anywhere, anytime
Extends reach to new markets, generating incremental revenue via Stripe
Sharing of labs
Purchases of lab bundles can be shared with departmental groups, colleagues and friends
Management, control and efficiency of group lab purchases, including usage visibility and reporting
Publish and Subscribe
Create once, publish to multiple Qwiklabs® deployments
Scales individual labs and courses to multiple sites, multi-deployment management
Programmable labs and scripts
Labs coded in standards-based, scriptable languages, fully open and documented
Infrastructure-As-Code – full transparency, visibility and extensibility. Labs are deterministic, always identical at launch
RESTful API
Qwiklabs® documented APIs for integration
Create greater flexibility and integration for lab usage in your environment
IMSglobal LTI compliant
Qwiklabs® can be configured as an LTI External Tool
Launch labs from within your LTI-compliant LMS and have SSO and other benefits
Qwiklabs Quests
Learning paths - collections of labs and learning materials by use case or other categories
Ideal learning sequences allowing users to gain progressive mastery of specific topics
Badges
Students earn badges when they complete Qwiklabs Quests
Badges help track and verify skills learned and can be shared, added to resumes, portfolios or via social media.
DRM
Lab instructions and content can be protected
Prevents valuable content and intellectual property from unauthorized use, piracy and distribution
Support
Online, self-help knowledge-base and ticketing
Address lab support issues and timely contact of Qwiklabs® support personnel for resolution