IoT in the Google Cloud
7時間 Advanced universal_currency_alt クレジット: 46
In this quest, you will learn about Google Cloud's IoT Core service and its integration with other services like GCS, Dataprep, Stackdriver and Firestore. The labs in this quest use simulator code to mimic IOT devices and the learning here should empower you to implement the same streaming pipeline with real world IoT devices.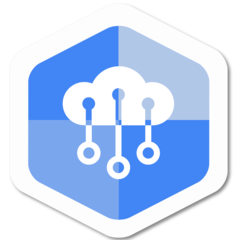 このコースのすべてのアクティビティを完了してバッジを獲得しましょう。クエスト、ゲーム、コースを完了して Qwiklabs のバッジを収集しましょう。バッジをすべて集めてスキルをアピールしましょう。
info
Quest Info
This Quest builds on an understanding of the functions of basic Google Cloud Platform Services. It is recommended that the student have earned a Badge by completing the hands-on labs in the
Baseline: Infrastructure Quest
and/or the
GCP Essentials Quest
before beginning.