DevOps Essentials
6시간 Fundamental universal_currency_alt 크레딧 27개
Obtain a
competitive advantage
through DevOps.
DevOps
is an organizational and cultural movement that aims to increase software delivery velocity, improve service reliability, and build shared ownership among software stakeholders. In this quest you will learn how to use Google Cloud to improve the speed, stability, availability, and security of your software delivery capability.
DevOps Research and Assessment
has joined Google Cloud. How does your team measure up?
Take this five question multiple-choice quiz
and find out! Looking for a hands on challenge lab to demonstrate your skills and validate your knowledge? On completing this quest, enroll in and finish the additional challenge lab at the end of
this quest
to receive an exclusive Google Cloud digital badge.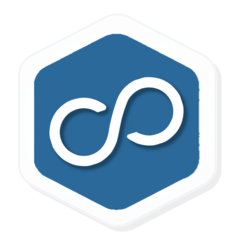 이 강의 내의 모든 활동을 완료하면 배지를 획득하게 됩니다. Qwiklabs 여기저기에서 퀘스트, 게임, 강의를 완료하여 배지를 획득하세요. 모든 배지를 획득하여 새로 습득한 기술을 자랑해 보세요.
실습
In this lab you will create a local Git repository that contains files for a sample App Engine application, add a GCP repository as a remote, and push the contents of the local repository.
실습
Dev Ops 권장사항에서는 여러 배포를 사용하여 애플리케이션 배포 시나리오를 관리합니다. 이 실습에서는 여러 이기종 배포가 사용되는 일반적인 시나리오를 처리할 수 있도록 컨테이너를 확장 및 관리하는 연습이 제공됩니다.
실습
In Terraform, a Provider is the logical abstraction of an upstream API. This lab will show you how to setup a Kubernetes cluster and deploy Load Balancer type Nginx service on it.
실습
The Cloud Operations Sandbox is intended to make it easy for you to deploy and run a non-trivial application that lets you explore the Google Cloud Platform services, particularly the Cloud Operations (formerly Stackdriver) product suite.
실습
이 실습에서는 Kubernetes 엔진에서 실행되는 Jenkins를 사용하여 지속적 배포 파이프라인을 배포하고 완전하게 구성하며 개발-배포 프로세스를 진행합니다.